DYLANS - Restaurant - Bar - Lounge
Midden in Noordwijk, in het Alexander Hotel, vind je restaurant DYLANS.
Een culinaire hotspot in Noordwijk aan Zee. Waar wij in uitblinken? Wij hebben een passie voor puur en eerlijk vlees. De Porterhouse Steak, de Ossenhaas in Zoutkorst en de DYLANS Steak, deze moet je gewoon komen proeven! Veel van onze gerechten worden bereid op de Josper Grill Oven met 100% houtskool. En dat proef je: onze vleesgerechten hebben een heerlijke volle smaak.
Rond borreltijd vinden bij ons de mooiste ontmoetingen plaats. Locals en hotelgasten verzamelen aan de bar. Een groep vriendinnen dineert aan de lange stamtafel. Een stel leest de krant in de lounge. En op een van de ronde tafels wordt een laptop geïnstalleerd voor een vergadering met borrel. Voel je welkom en thuis… bij DYLANS!
Location
Reviews
Read the experiences of other visitors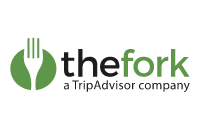 Looking for a great spot to eat or drink? Read the experiences of previous guests here.
View all reviews on TheFork