Bries bar, restaurant, beach
Contact
Koningin Astrid Boulevard 102 strandafrit 2
2202 BD Noordwijk
Plan your route

from your location
We are temporarily closed from October 23rd, but will be back in Februari 2023. Award winning beach club Bries, has a contemporary, sustainable and yet stylish design that exudes class and hospitality with an international flavor.
Located on the distinctive Koningin Astrid Boulevard, it has its own access to the beach and plenty of parking spaces.

Bries is ideally suited to groups as the premises can be divided into separate areas, so that a group can have its own bar, toilets and terrace.
Therefore lends itself very well for informal business meetings. Exclusivity of the whole venue is also negotiable.
Open: mid-March to mid-October

Open: 09:00 - 24:00 hrs

Indoor/outdoor capacity:  150 / 150
Location
Reviews
Read the experiences of other visitors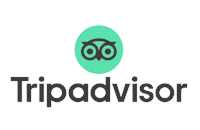 View the reviews of previous guests at this location.
View all reviews on tripadvisor